Alliance Counseling Services
Coronavirus Precautions and Guidelines for our Practice and Patients
Our goals are to protect the health and well-being of our therapists and patients while maintaining continuity of care for our patients as we continue to meet in office and through telehealth.
What we are doing:
Continuing to follow updated virus transmission precautions outlines by the CDC (

www.cdc.gov/coronavirus/2019-ncov/community/guidance-business-response.html

).

Increasing environmental cleaning throughout our offices during the day and evening. Appointments may end earlier to allow for cleaning.

Ensuring therapists are utilizing safe hygiene practices, including washing hands and wearing masks.

Removed magazines, toys and water bubbler from the waiting room.

Stacked chairs in waiting room.

The use of seperate doors for therapist's patients.

Asking patients to remain outside/in vehicle until called by therapist to enter the office and what door to use.

Discontinued shaking hands.

Bathrooms will not be available, so please plan accordingly.

Consistent with CDC guidance, Alliance Counseling Services will require all individuals who visit the office to wear a cloth face covering.

Therapist office to include seating that is 6 feet apart.

Alliance Counseling Services to offer hand sanitizer.

Ensuring continuity of care by continuing to offer services through telehealth (video conference) for patients and therapists who may be quarantined.
Most health plans cover behavioral health services provided by telehealth the same as in-office.
Practice good hygiene as recommended and updated by the CDC (

www.cdc.gov/coronavirus/2019-ncov/about/prevention-treatment.html

), including:

Cover your cough/sneeze with a tissue, then throw tissues in the trash or cough/sneeze into your elbow.

Wash your hand often with soap and water for at least 20 seconds, especially after going to the bathroom; before eating; and after blowing your nose, coughing or sneezing.

If soap and water are not readily available, use an alcohol-based hand sanitizer with at least 60% alcohol.

Discontinue shaking hands

Only bringing essential individuals to our office.
We will continue to provide updates as more information is available. Thank you for your commitment to helping us make our practice a safe place to receive the highest quality behavioral health services.
(Also referred to as Telemedicine, Teletherapy or Telepsychiatry)
Telehealth is a form of video conferencing allowing psychiatrists and therapists to provide services to patients outside of the office, for example at the patient's home or workplace. It also provides the opportunity for consultation with family members, teachers and other providers involved in the patient's care. Surveyed patients participating in telemedicine say they are very satisfied with the care they are receiving and that they feel telemedicine is a reliable form of practice. In addition, they find that they are able to keep their appointments on a more regular basis.
​
A study published in the Journal of Clinical Psychiatry comparing in-office-treatment to treatment via telepsychiatry indicated "There were no statistically significant differences between study groups for symptoms, quality of life, and patient satisfaction... there is a strong hypothesis that videoconference-based treatment obtains the same results as face-to-face therapy and that telepsychiatry is a useful alternative."
What do Telepsychiatry & Teletherapy Require?
For your appointment, you will need to have access to a private place and a computer/tablet/smart phone with a camera and high-speed internet. Alliance Counseling Services will provide you with access to a secure HIPAA compliant videoconferencing software free of charge. All you have to do is be on your device and logged on at the time of your appointment. Is Telepsychiatry & Teletherapy Secure? Alliance Counseling Services ensures the interaction between the patient and psychiatrist/therapist is completely secure and HIPAA compliant. The teleconferencing software encrypts all forms of data, including video and audio.
Alliance Counseling & Therapeutic Services offers individual, couples and family therapy focusing on communication, conflict resolution, trauma, personal adjustment issues, substance use disorders, co-occurring disorders and DWI aftercare.
Treatment is Client centered, strengths based and utilize a variety of interventions based on Evidenced Based Practices, such as Cognitive Behavioral Therapy (CBT) and Motivational Interviewing. At Alliance Counseling, we focus on helping people attain safety from trauma/PTSD, mental health and substance abuse.
Alliance Counseling Services is a private counseling partnership incorporated in May 2009 by Elizabeth Palladino, LICSW and Kristen Welch, LICSW, MLADC. Both partners are New Hampshire and Massachusetts licensed. The purpose of this partnership is to provide professional counseling services in a confidential supportive environment.
Services include individual therapy, couples and family therapy. Co-occurring mental health and substance use disorder treatment is available. In addition, Alliance Counseling Services works in conjunction with the NH Department of Corrections: Parole/Probation. Prior to initiating any therapy, individuals will complete the intake assessment at which time a treatment plan is developed.
Intake Assessments include a thorough bio-psych-social approach to the individuals reported history and includes the therapist's observations and recommendations. The assessment ranges from one to one and a half hours (1-1 1/2.)
Individuals/Couples/Family therapy sessions are forty-five (45) to fifty (50) minutes in durations, unless a shorter time is agreed upon by the Client and Therapist.
Substance Use Evaluations (LADC Evaluations) are performed utilizing a variety of testing measurements including the Addiction Severity Index and the Driver Risk Inventory-2 (DRI-2) to name a few. Substance Use Evaluations are of a three-hour duration. Substance Use Evaluations are NOT billed to insurances and are a rate of $375 and are scheduled on Fridays,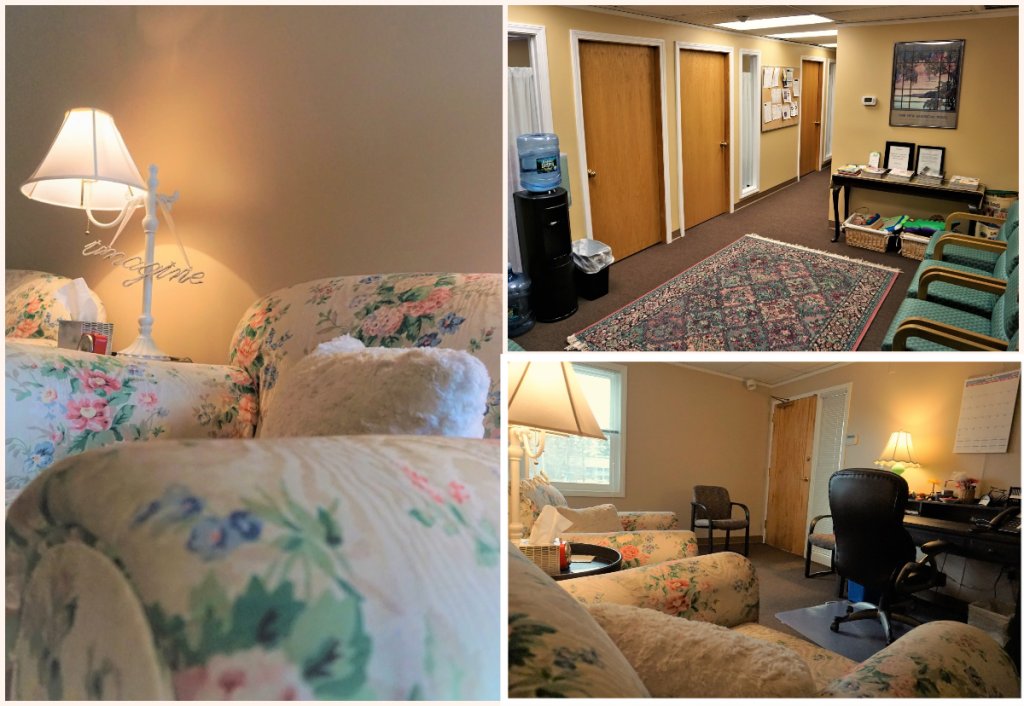 Alliance Counseling is by appointment only. Please call or email to make an appointment. We offer both day and evening appointments. Elizabeth Palladino
(
epalladino@alliancecounselingservices.net
)
is available Tuesday from 2pm-7pm.
Appointment times are reserved for you. If you are unable to keep an appointment, please call 24-hours in advance to cancel. Unless the driving conditions are dangerous or you have an emergency situation, all sessions that are missed or not cancelled within 24-hours will be charged the "out of pocket" rate of the session of $100, as insurance companies cannot be billed for missed sessions. The missed seesion fee ($100) would need to be made in full prior to next apointment.